Video/Interviews
November 12, 2021 I Heart Radio, A Good Place with Ella and American Heroes.
October 26, 2021 Life Negotiations with Lousin Mehrabhi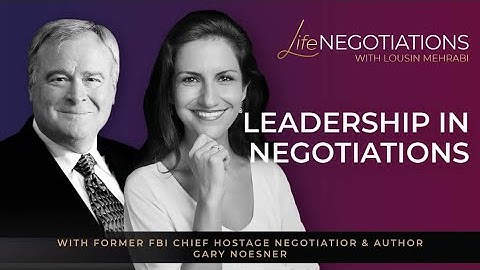 June 9, 2021 Just released podcast interview with Dr. Kevin Sansberry about toxic leadership and interpersonal communication skills.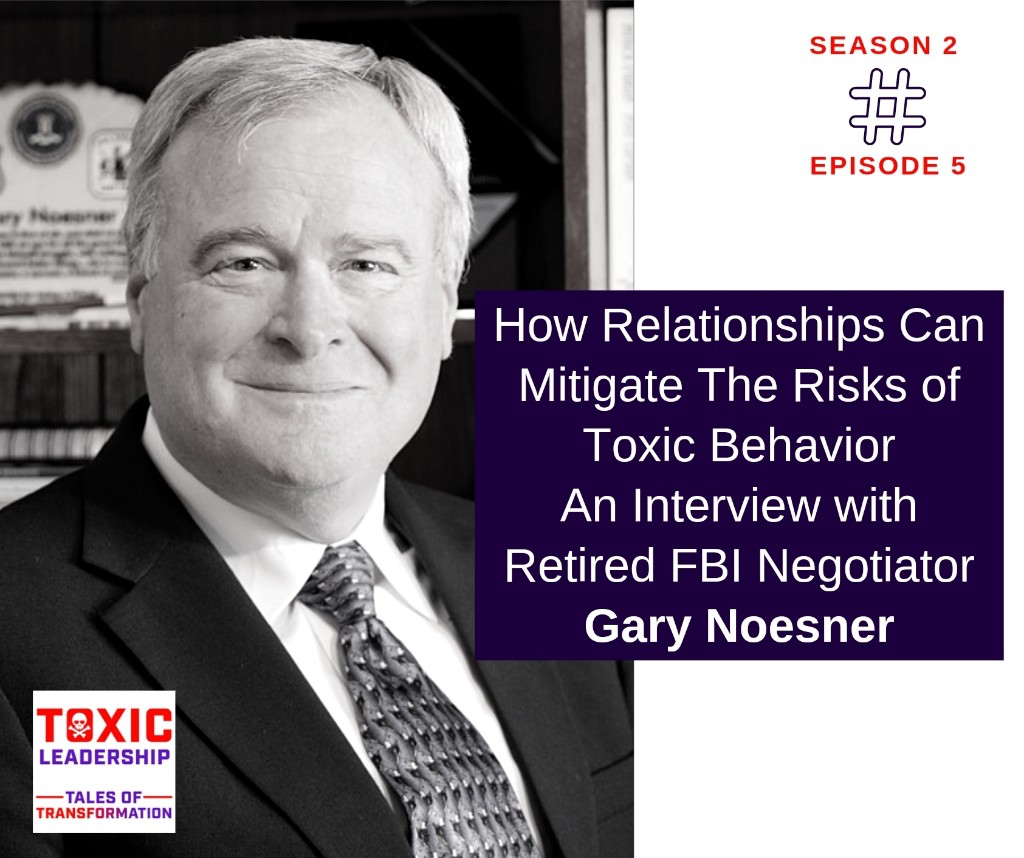 July 6, 2021 Interview on Peaky Pod podcast
Peaky
Posted July 6, 2021.
June 30, 2021 Interview with Fred Burton on the Ontic Center For Protective Intelligence podcast Ontic
June 8, 2021 Interview I did for the "Start Disrupting" podcast for the Virginia Tech Corporate Research Center
May 30, 2021 Interview on the Writers and Cops Podcast
May 6, 2021 What The Parent?  Podcast with PJ and Cara Interview
March 30, 2021 Video Interview by Jay Lush (Interview 2 of 2)
March 30, 2021 Video Interview by Jay Lush (Interview 1 of 2)
February 10, 2021 Sideways podcast episode on the BBC called "Siding With The Enemy" concerning the infamous Stockholm Syndrome incident.  I was interviewed at about the 16:45 point in the 27:30 minute program.
January 10, 2021 Interview on the Lost and Found Leadership Podcast, (28 minutes)
January 7, 2021 Interview on the Wirelessly Yours podcast . (Note:   The first one minute of the 39 minutes video is unclear.)
Ziads website  >>
Full list of podcast platforms >>
Spotify >>
Apple Podcasts >>
Google Podcasts >>
January 6, 2021 Interview on the Real Communications podcast, (47:32 minutes)
November 18, 2020 My presentation (25 minutes) for the virtual "Re-imagining Policing" Conference
October 6, 2020 Hacks Capital podcast interview
For those on Facebook, this is a link to a 11/13/20 podcast interview on "W.T. Frick Live."
November 24, 2020 The Control Room Podcast
October 27, 2020 Podcast interview on "Unstructured" with Eric Hunley
September 30, 2020 Interview on the "Inspire Us" podcast
September 16, 2020 Interview on the Jeff Fuller Interviews podcast
September 9, 2020 The All Season podcast with Sunny Park
September 1, 2020 The Peoples Business podcast interview
September 1, 2020 Podcast interview with Adam Mendler on the Thirty Minute Mentors podcast
August 25, 2020 An Interview on the Ambition in Motion, Lunch and Learn podcast
August 20, 2020 An interview on WGN Radio Chicago's Rollye James Show
July 31, 2020 Brunswick Group Perspectives interview
July 28, 2020 Interview with Danielle Ireland on her "Don't Cut Your Own Bangs" podcast
May 20, 2020 "The Conversation" Podcast
July 17, 2020 An interview I did with cult expert Steven Hassan on the "Freedom of Mind" podcast
July 15, 2020 NPR "What We Do" Program Interview
July 2, 2020 Part Two of my interview with Alex Perry on her "Practically Speaking" podcast
June 25, 2020 Interview about Waco on the Valuetainment podcast
June 23, 2020 Interview on the America Out Loud podcast
June 18, 2020 Part One of a Two Part interview with Alex Perry on her Practically Speaking podcast
May 25, 2020 The Trojan Hour (Australia) Podcast
May 22, 2020 The Interesting Podcast interview
May 18, 2020 Dad Talk Today podcast
May 6, 2020 Interview on the D & J Power Hour podcast
April 15, 2020 Negotiation Ninja Podcast "Negotiating During the Coronavirus" panel discussion
May 5, 2020  Brown Political Review, the Waco Siege part 2
February 27, 2020 Interview on Newmax TV
January 28, 2020 Podcast interview with Marcus Cauchi on "The Inquisitor."
January 21, 2020 Another short LinkedIn video interview with my friend negotiation coach and instructor Allan Tsang.  Addressing the impact of fear of failure on effective negotiations
December 30, 2019 Linkedin interview with Negotiation Coach and Trainer Allan Tsang
January 14, 2020 Ninja Podcast:  The Waco Incident Interview

December 30, 2019 A brief interview with Negotiation Coach Allan Tsang

March 11, 2019 Negotiations Ninja Podcast

January 18, 2019 Southern New Hampshire University (SNHU) Communications Club Chat, Episode 1, De-escalation (with special guest Gary Noesner).

NPR Invisivilia The Weatherman – (Gary is interviewed at the beginning and further into the story as well)

Waco gives a human face to a slaughter that didn't need to happen

University of Oregon School of Journalism and Communications – 23 minutes in length

September, 2018.
WGNU radio St. Louis interview about Waco
Posted May 16, 2018.
"Ep 341 – Negotiate: Former FBI Hostage Negotiator Gary Noesner"

"The System is Down" podcast interview on 3/19/18

How Not to Negotiate With Believers: Sending Mixed Signals (Ep. 5) | Revelations Of Waco
Paramount

Charlotte Talks: Legacy Of The Waco Siege 25 Years Later, From People Who Were There
WFAE 90.7

Episode 101: Gary Noesner – Waco, Stalling For Time
Jerry Williams Podcast

TAP 105. Extreme Negotiating Lessons From America's Longest & Deadliest Siege. FBI Negotiator Gary Noesner reveals his strategy.
Top Agents Playbook Podcast

MSNBC Interview
MSNBC

Posted January 30, 2018.
25 Years After The Tanks, Tear Gas And Flames, 'Waco' Returns To TV
NPR
The cast of the new Paramount Network miniseries "Waco" is here! Tune in now to learn about the 1993 FBI raid that led to a 51-day standoff, fire & 76 causalitiesSecrets of Waco
Periscope for Web
"I was not interviewed for this documentary. It is linked here due to it's relevance to the 1993 Waco incident."
CBS NEWS
ABC broadcast of "Truth and Lies: Waco"
Gary Noesner was interviewed for a TV program in Bolivia called XTOTV EnclaceBolivia on 9/20/17. Please note the interview is in English and begins at the 5:17 mark.
FBI Retired Case File Review" Podcast with Jerri Williams, EPISODE 083: GARY NOESNER – CRISIS/HOSTAGE NEGOTIATIONS, STALLING FOR TIME
Gary Noesner speaking at The Welcome Conference (Hospitality and Restaurant Industry) in New York City on June 5, 2017.
How not to hate your husband (like I used to)
Gary Noesner on Negotiating and the FBI
Gary Noesner on The Catholic Channel on Sirius XM
The Law & Legal Issues with Attorney Fred Tromberg – An Interview with Gary Noesner
October 21, 2016. Gary Noesner is a former FBI negotiator and the author of "Stalling For Time: My Life As An FBI Hostage Negotiator".
Podcast – TAP 57. FBI agent shares conflict resolution tools. An Interview with Gary Noesner
August 18, 2016. Podcast with Gary Noesner with real stories from the trenches. They are well told with so many valuable lessons from his time as a lead FBI agent.
Indie Summit, London, 2016, Interview with Gary Noesner
July 21, 2016.  Interviewing Gary Noesner, Former Chief, FBI Crisis Negotiation Unit about the Indie Summit, 2016
July 21, 2016.  Negotiating to win. Gary Noesner, Former Chief, FBI Crisis Negotiation Unit. Tina Fegent, Founder, Tina Fegent Consulting.
Podcast – VOICEBOX EPISODE 3: HOSTAGE NEGOTIATION
February 23, 2016.  Voicebox takes a look at the power and pervasiveness of the human voice in shaping our everyday world. Hosted by Ezra Zaid. (Gary Noesner beginning at 15 minute mark)
FBI Negotiator Shares His Career Secrets
February 1, 2016.  A podcast with Ray Wood in which Gary Noesner shares his career secrets.
25 Keys to Help Exert a Positive Influence on Others
Gary Noesner presentation to Bravo Solutions Conference in London, England June 10, 2015."
Al Jazeera "The Hostage Business"
Aired: October 27, 2015
To view Gary Noesner in the video, view blocks 37:08 thru 37:23, 39:53 thru 40:12, and 43:54 thru 44:05.View the Article/Video
Gary Noesner presentation to Bravo Solutions Conference in London, England June 10, 2015."
Aired: June 27, 2015
For Families Of U.S. Hostages, New Policy May Bring New Hope View the Article/Video
C-SPAN Discussion on U.S. Hostage Policy
Aired: April 6, 2015
The New America Foundation hosted a discussion on U.S. hostage policy. Panelists included former FBI negotiator Gary Noesner…View the Discussion
FBI Takedowns: Kill Shot" on the American Heroes Channel, 3/8/15. FBI Takedowns:  Kill Shot" on the American Heroes Channel, 3/8/15.    This is a reenactment of the 1988 Sperryville, Virginia incident written about in the first chapter of my book.
Aired: March 23, 2015
Interviewed in Democracy Now Broadcast concerning U.S. Kidnap Policy
December 30, 2014
"Extorting Ransoms Has Become Cash Cow ISIS"
My 30 minute on camera interview got boiled down to a few quick sound bites.   Viewing the two brief sound bites one may conclude that I am criticizing governments who have paid large ransom payments to terrorists, while also saying the U.S. Governments approach to these matters should be more flexible than it now is.   That is indeed what I meant and that is not as inconsistent as it may seem.   To clarify, I don't believe any government should ever pay money to a terrorist group, but we should always try to negotiate (having a dialogue is not capitulating).   Negotiation is a strategic tool, not a sign of weakness.
Only a very small fraction of kidnappings are perpetuated by terrorist groups, as in the Foley case.   Well over 90% of kidnappings are undertaken by criminal gangs.   Families or employers may have little choice but to pay a ransom or never see the hostage alive again.   If negotiated smartly, a reasonable ransom payment may be the only viable option for a safe release, and in my opinion the government should not attempt to stop families or employees from taking such life saving action.    As we always said in the FBI, save the victim first, and if we can't get the bad guys now, we will get them later.    I always ask officials what they would do if it was their child being held hostage and threatened.    Gary Noesner.
"The Negotiation Challenges at Waco"
A presentation given by Gary Noesner at the Baylor University "Branch Davidian 20 Years Later Conference"
April 18th, 2013.
Inside WACO – Marking the 20th anniversary of the incident which commenced on april 19, 1993
Interview for the Discovery ID Channel
Taped in January 2013 in Dallas
Airing on April 18th 2013 at 10pm
2011 Leadership & Public Policy Conference – "Moving From Confrontation to Cooperation" – Link no longer available
National Council of State Boards of Nursing
**Password required – Please contact Gary Noesner for permission**
Alexandria, VA
Uploaded: October 5th 2011
The Marshall Center presents former FBI Hostage Negotiator Gary Noesner
Speech at the University of Richmond
Uploaded: October 7th 2011
Inside the life of an FBI Profiler
Interviewed by: Ernie Manouse for Houston 8, PBS
Aired: November 5th,2010
George Mason University interview with Bill Thompson
C-Span Video Library
First Aired: October 2010
World Affairs Council Presentation
YouTube video clip of his speech and question time
October 2010
"Former FBI Bigwig Gary Noesner on the Art of Negotiation"
NBCMiami.com
Aired: Sunday, September 26th 2010
Fox and Friends – Fox News Channel
Aired: Thursday 23rd September, 2010
The secret Lives of Women – Hostages
WE Channel: Gary interviewed at length regarding hostage situations.
Aired: September 2009
"National Geographic:  The FBI"
Documentary in which author appeared:
Aired: 2003
An interactive negotiation training DVD prepared by the FBI, featuring an introduction by Gary Noesner
Author: Erin Semple, American City & County
Published: August 1st 2005
"U.S. House of Representatives Hearings on Waco,"